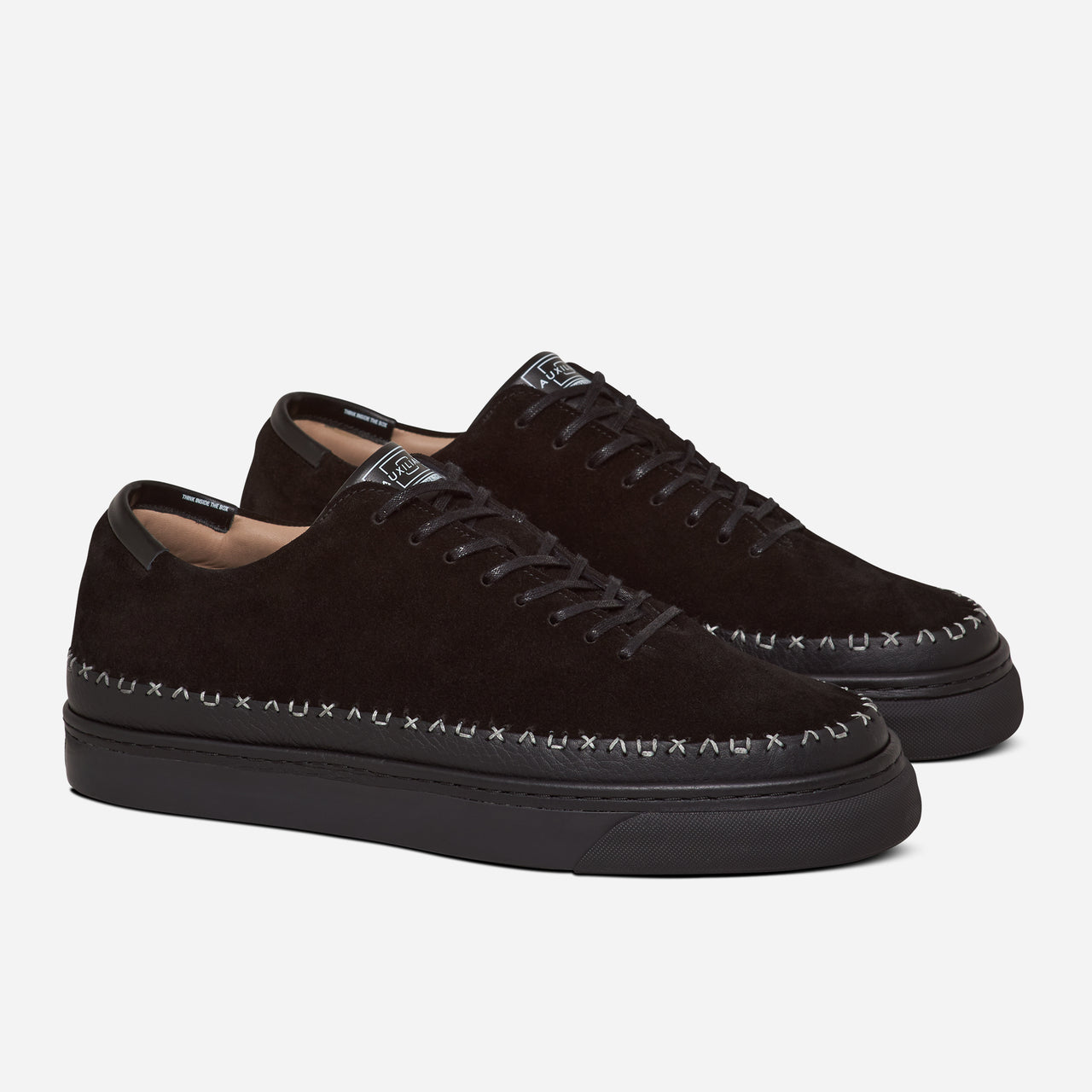 - This shoe is unlined so it is breathable
- Its also streamline 
- AUX hand whipstitch
- Also the upper is made from one piece which is a sneaky formal shoe nod.
- The top of the sole is bound by hand with a nice thin strip of leather, another formal shoe nod. Lots of nodding.   
- More details than you could ask for realistically.  
- Looks great with a wide leg trouser, denim or tailoring.
- Silence is the ultimate luxury, think about the last time you were able to enjoy silence... 
- Relax, everyone writes satirical product descriptions now.
- Leathers from Italy.
- Manufactured in Portugal.